What a beautiful day at the Fairmont Hotel on Saturday. Bonnie wore the most gorgeous gown and Joe was looking dapper in his custom fitted tuxedo. These two are so sweet together. Bonnie's smile and laugh was contagious and Joe's love for Bonnie spilled out of him every time he looked at her. It was a wonderfully romantic evening filled with lots of fun and laughter.
Here are some of the getting ready details. This beautiful gown must have weighed 25 lbs and I have never seen a bride happier to be in it! I do not know how tiny little Bonnie carried it around all night long. It is also the first time I have seen a wire bustle. You literally needed pliers to bustle the gown! Love the Mrs. Limmer hanger and gorgeous natural hairstyle. And of course we have Joe and the guys, getting him all dolled up too!


The "first look".


The flowers were vibrant and unusual. Very creative arrangements and a gorgeous boutonniere. Two things I love to see!


I love this photo of Bonnie. It is so classic and she looks amazing!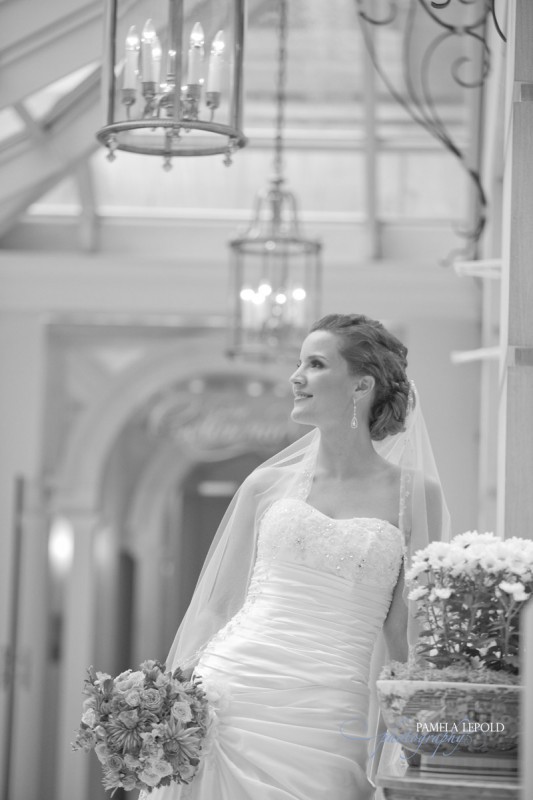 Another favorite!


Fun photos with the bridal party.


These photos crack me up. I saw all of this dress being pulled out of the limo and wondered… "Is there going to be a bride attached to all that fabric?" Yes, there was!


The wedding program and last minute touch ups.


Wahoo! It's official : )


Room details at the Fairmont Hotel and cake pop bride and groom favors. What a nice touch.


The first dance followed by heartfelt toasts given by the two dads, a gorgeous cake created by the Fairmont and a sword cake cutting. The sword is Bonnie's fathers and was also used by her parents to cut their wedding cake many years ago.


Lots and lots of dancing, photo booth pictures and of course the props end up making their way onto the dance floor too! Everyone had such a great time.


Congratulations Bonnie and Joe! I hope you are having a fantastic time in Cancun and enjoying a relaxing sunset with a cool drink in your hand. May life bring you many more sunsets to share. Best wishes to your both!

Vendor Love
Saint Mary's Episcopal Church
Fairmont Hotel, Bob
Cake – Fairmont Hotel
Flowers – Alison de Witt, Alison
Hair and Make-up – Alison Harper & Company, Jayde & Caitlin
DJ – Chris Laich, Chris
Photo Booth – ShutterBooth DC, Donna
Transportation – Prime Transportation