Slowly the dark night sky was replaced by vibrant pinks and golds and blues. The curtains were pealed back so Carla could enjoy seeing the beautiful sunrise while getting ready for her big day. It was a busy day for Carla and Lee with lots of stops along the way. The couple really wanted to showcase their favorite spots around DC and we stopped at 6 locations before their ceremony for pictures. The ceremony was heartfelt, filled with worship and praise music. Hands held high in excitement and also in prayer, their friends and family blessed their marriage and celebrated a glorious day.
Carla and Lee love deep and laugh often! It was so much fun to witness. Their smiles and laughter made capturing their day even more fun. Some of my favorite details of the day were the gorgeous flowers by Yellow Door Floral Designs and Carla's dress. The train puddled behind her like a gentle stream flowing over smooth stones. It was gorgeous. Another fun surprise were their bubble exit and cookie favors shaped like Angels and Camels.
After the reception we jetted back to Old Town for a few fun bridal party photos. It was a very busy but fun day!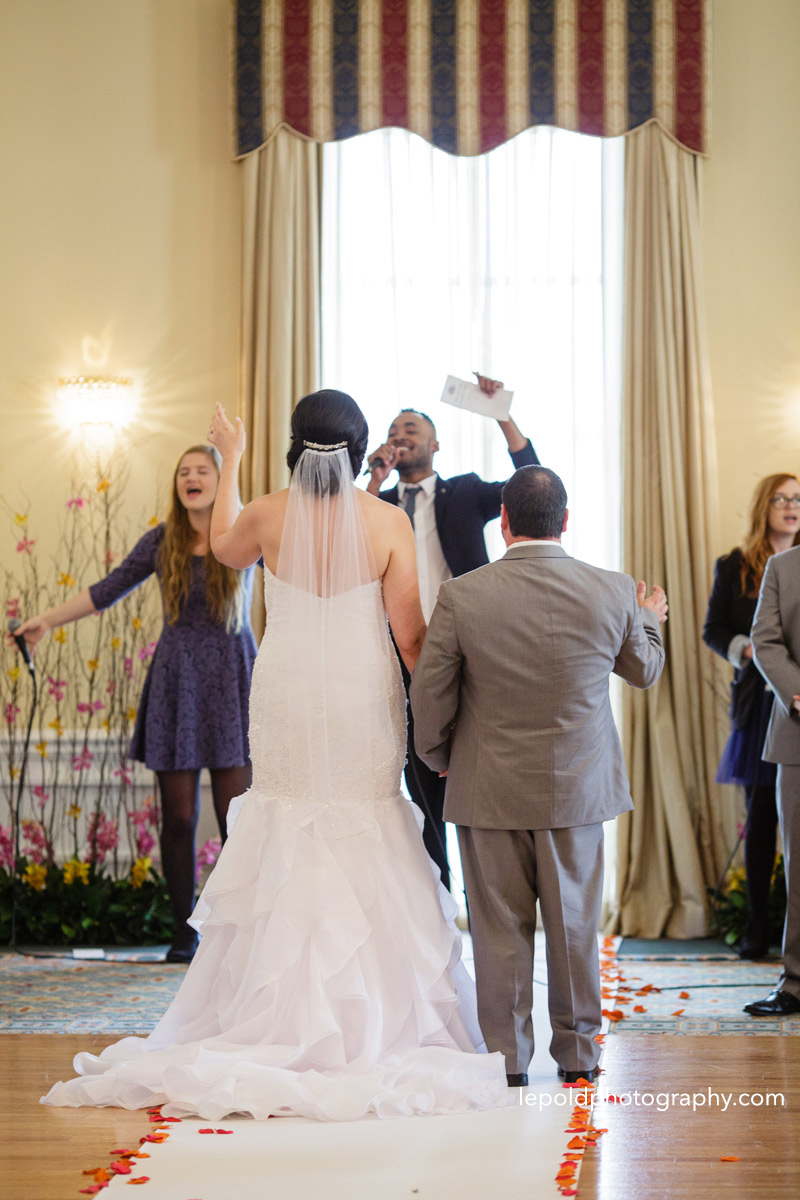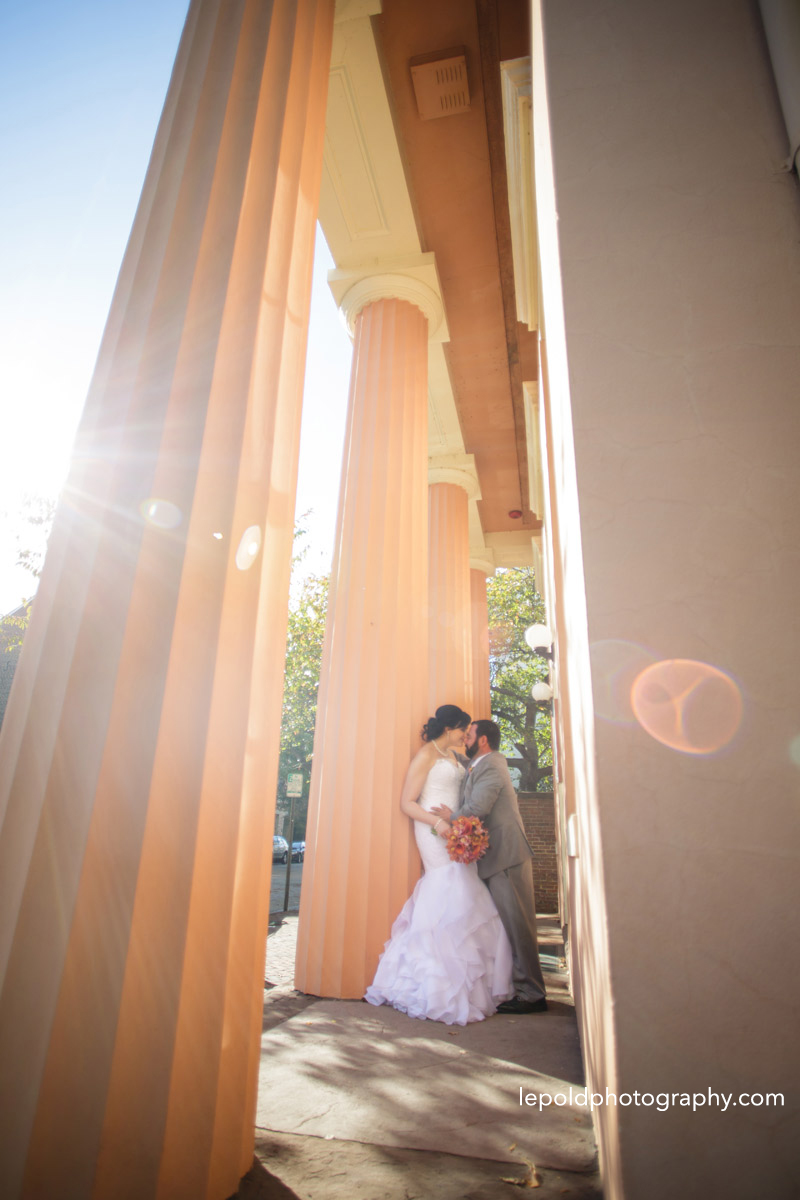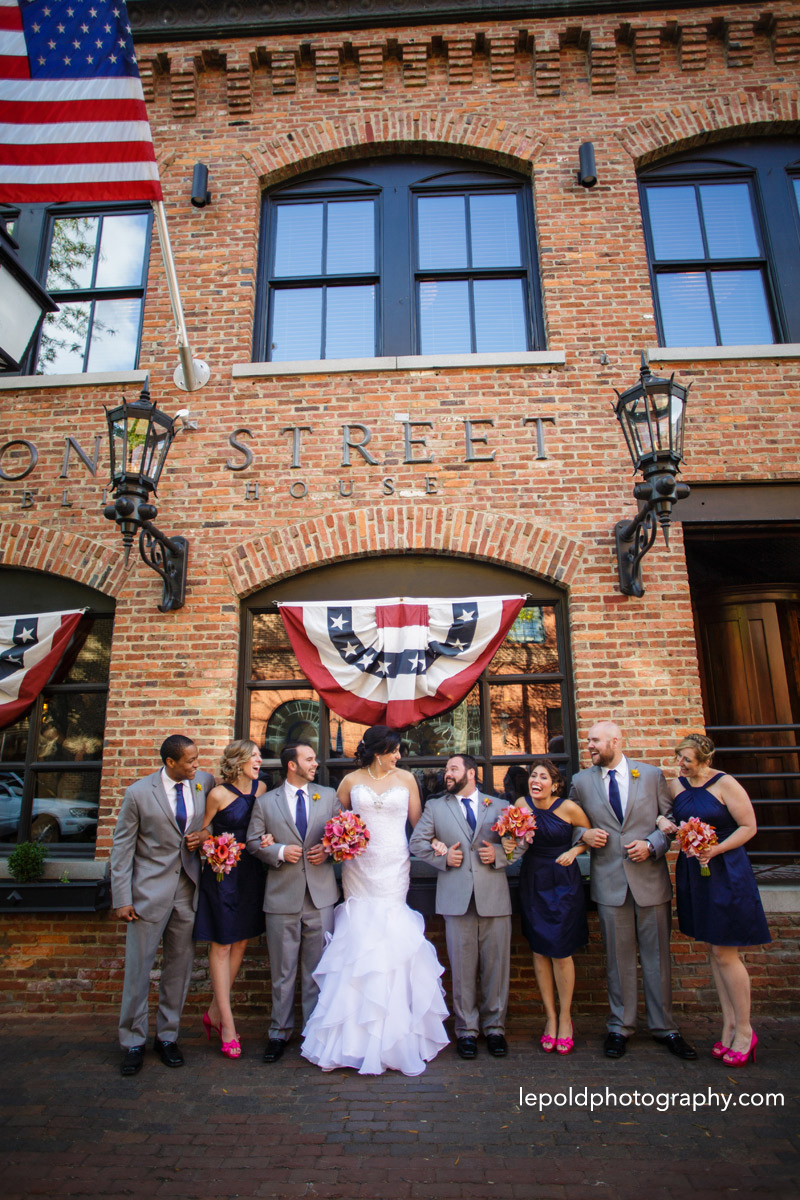 Vendor Love
Venue – Ft McNair Officers Club, Vanessa Mozee
Florist – Yellow Door Floral Designs, John Duffy
Officiant – The Life Church, Pastor David Baird
Wedding Cake – Heidelberg Bakery, Yetim
Favor Cookies – Muy Rico Cakes, Wendy Lugo
DJ – JK Music, John Koslin
Limo – Chariots for Hire
Hair – Alison Harper & Company, Michelle Gentry
Makeup – MAC Cosmetics, Jeanetta Johnson