Nestled in the warm embrace of late summer sunshine, the Country Club of Fairfax played host to a breathtaking wedding celebration. From the vibrant flowers that welcomed guests to the heartfelt moments shared between Christian and Sabrina-Page, this wedding was truly special.
As guests arrived at the Country Club of Fairfax, they were greeted by luxurious  fragrant flower arrangements glowing in candlelight, painting a picture of natural beauty that perfectly complemented the late summer ambiance.
One of the most touching moments of the day was the heartfelt connection shared between Sabrina-Page, and her parents. Before the ceremony, Sabrina-Page had a poignant moment with her mother, who penned a heartfelt note that expressed a mother's love. And then came the touching first look between Sabrina-Page and her father. As he laid eyes on his daughter, he was overwhelmed with tears of joy, a testament to the deep love and affection he held for her. These moments of pure emotion beautifully showcased the significance of family in Sabrina-Page's life.
Sabrina-Page and Christian chose to keep the tradition of not seeing each other before the ceremony. However, wanting a special encounter that would calm their nerves and bond them before they walked down the aisle the couple decided to do a "first touch" and exchange heartfelt letters.
The ceremony itself was a unique blend of cultures and languages, as it was conducted bilingually. It was held inside the ballroom of the Country Club of Fairfax and was live-streamed to family and friends in Argentina.
Before taking communion, the parents of the bride and groom laid their hands upon the couple, offering their blessings and prayers for a harmonious and joyful marriage.
The joy and excitement continued throughout the day, with the couple's portraits punctuated by moments of laughter and fun. The wedding party's exuberant jump shot and the couple's "first putt" on the green brought lightheartedness to the day.
As the day transitioned into evening, the Country Club of Fairfax revealed its enchanting secret—stunning sunsets. Seizing this golden opportunity, the newlyweds hopped into a golf cart and took a brief journey to the lake for some unforgettable moments captured against the backdrop of the setting sun.
As the night reached its crescendo, the couple's grand exit was nothing short of magical. An LED send-off began on the dance floor, and it continued to illuminate their path as they made their way to their awaiting limousine. Under a blanket of stars and surrounded by the warmth of their loved ones, Sabrina-Page and Christian began the next chapter of their amazing journey.
Pamela Lepold is an award winning photographer in Northern Virginia.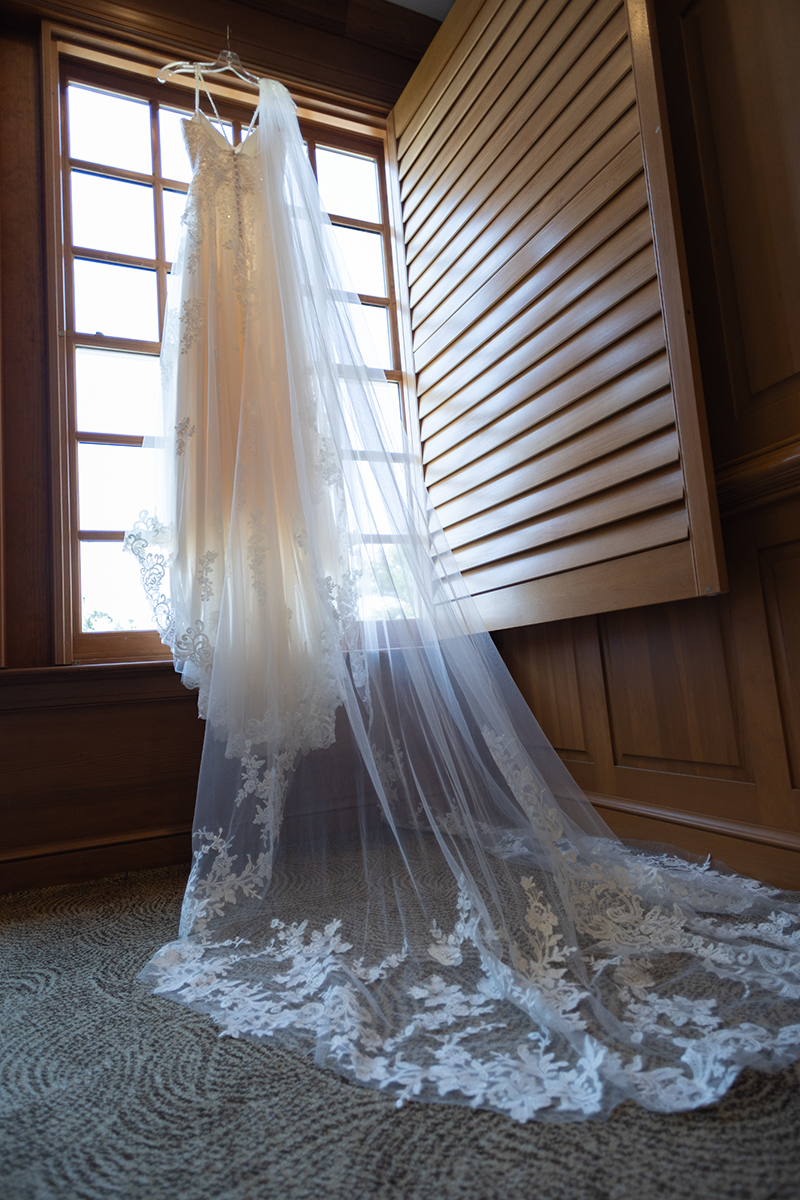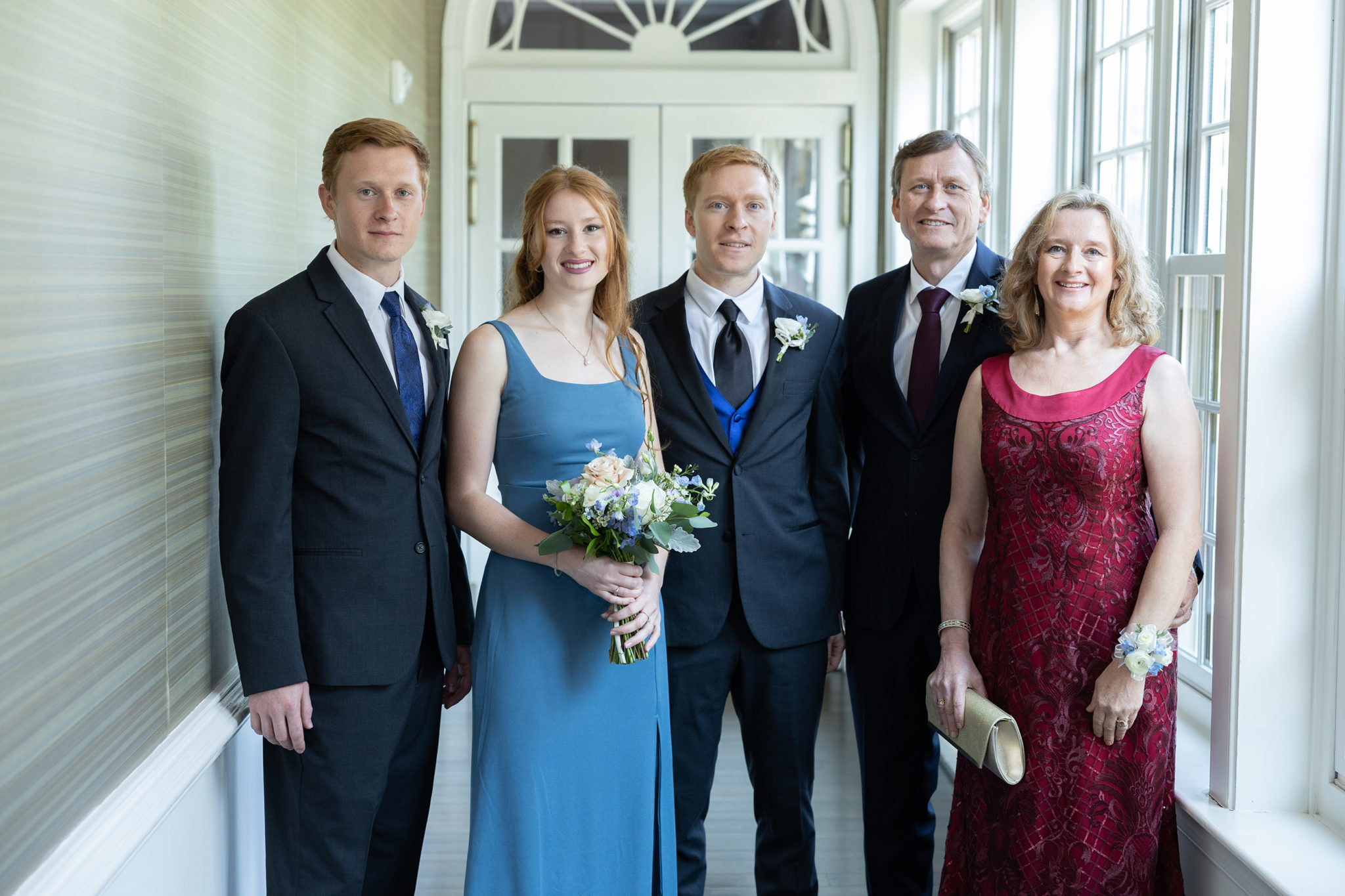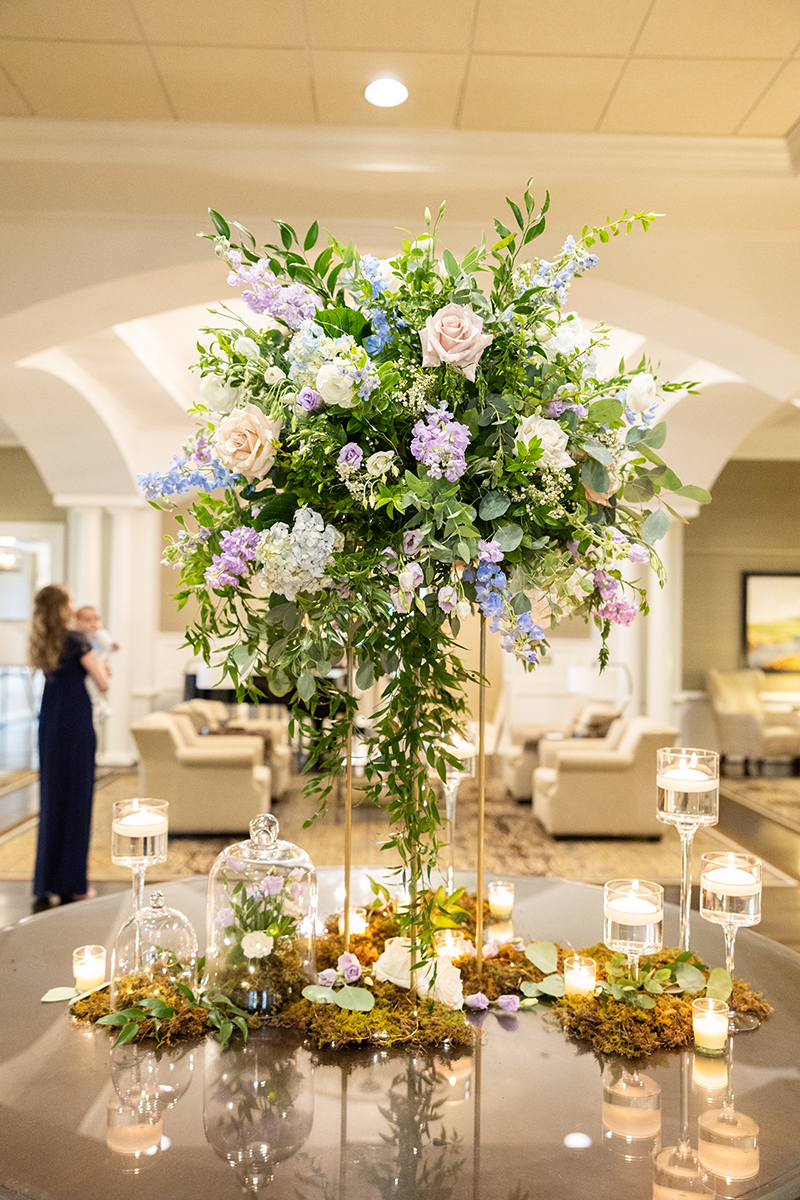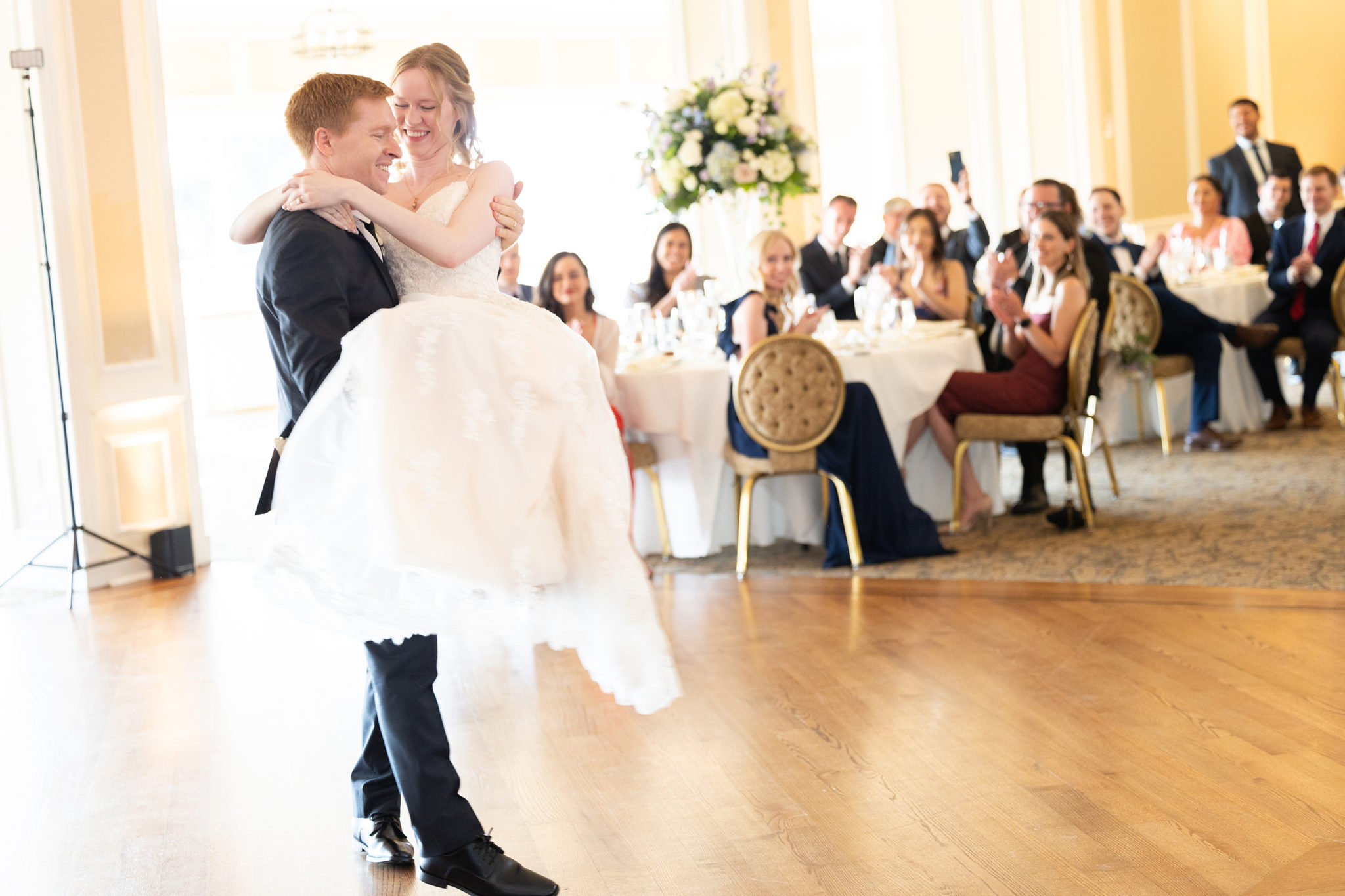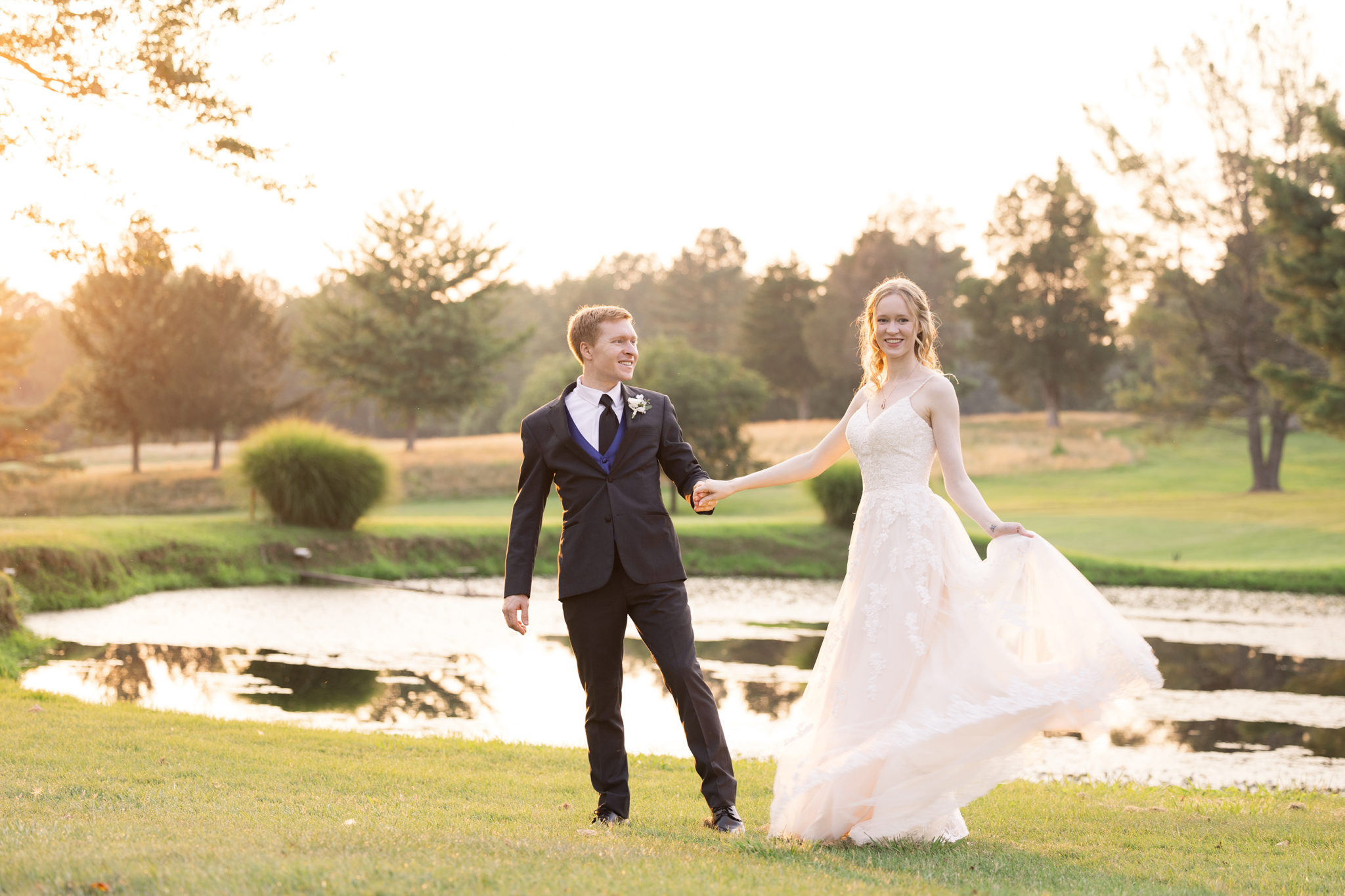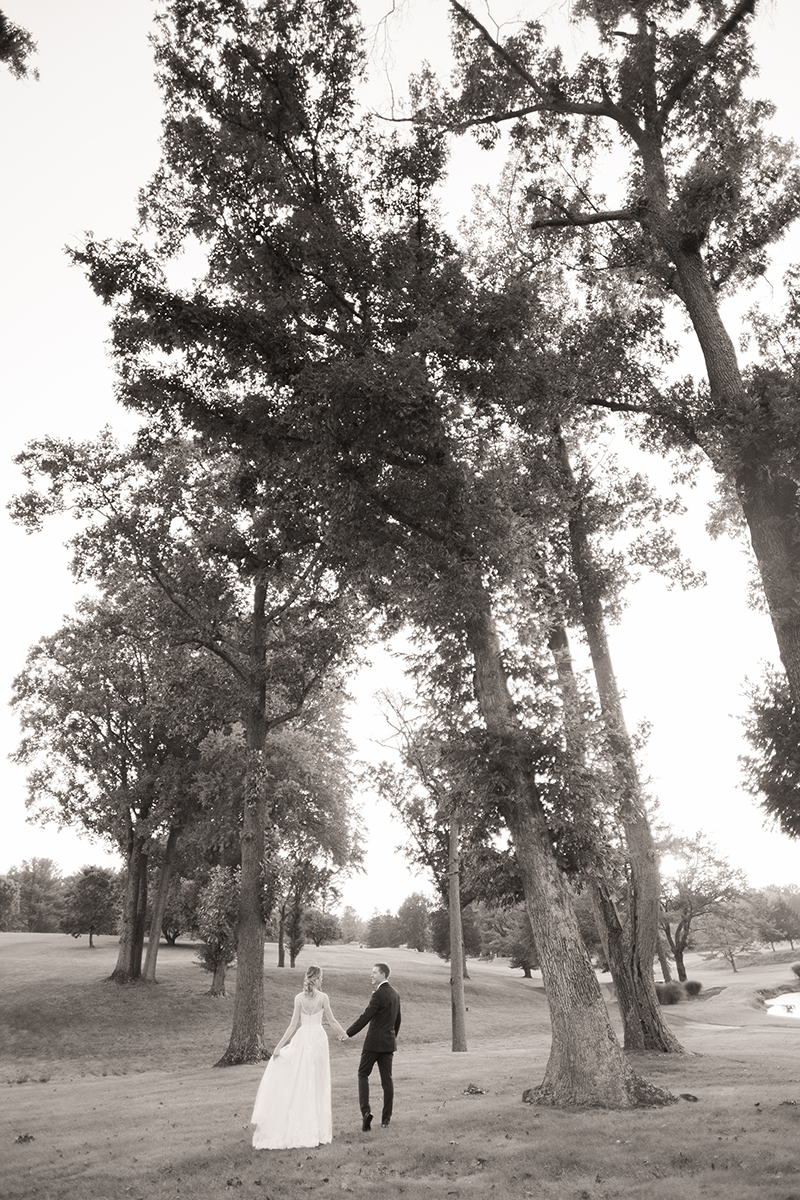 Vendor Love
Venue: The Country Club of Fairfax
Planner: Pearls & BowTies Events
Video: Whiddon Productions
DJ and Zoom: A2Z Music Factory
Harpist: Abbie Palmer Music
Florals: Twinbrook Floral Design
Cake: Jisoo Cake Design
Officiant and Translator: Fairfax Church
Invitations and Signage: Staccato