Summer is here in full swing with beautiful warm weather and lots of sunshine. Liz and Greg tied the knot a few weeks ago at Holy Trinity Church in Georgetown and partied the night away at the gorgeous Fairmont Hotel surrounded by friends and family.
I love the colors Liz and Greg choose for their wedding! Bold pinks and golds transformed the Fairmont's Colonnade room into a vibrant wash of colors. Gorgeous sunlight from the countless windows illuminated the room and made everything sparkle. The colors carried through the playful bridesmaid's dresses, the lush, fresh flower bouquets and arrangements, the sculpted 3 tiered wedding cake and the groomsmen's socks and ties. This wedding was elegant and also rich, bold and beautiful!
Liz and Greg chose Meridian Hill Park for their wedding portraits because of Greg's love of architecture and Liz's love of gardens. Greg kept the mood fun and lighthearted with his witty sense of humor… the guys were out back playing basketball before the ceremony started! Liz and her bridesmaids brought grace and beauty to every part of the day. It was such a fun day and I am excited to share my many favorites from their gorgeous wedding with you!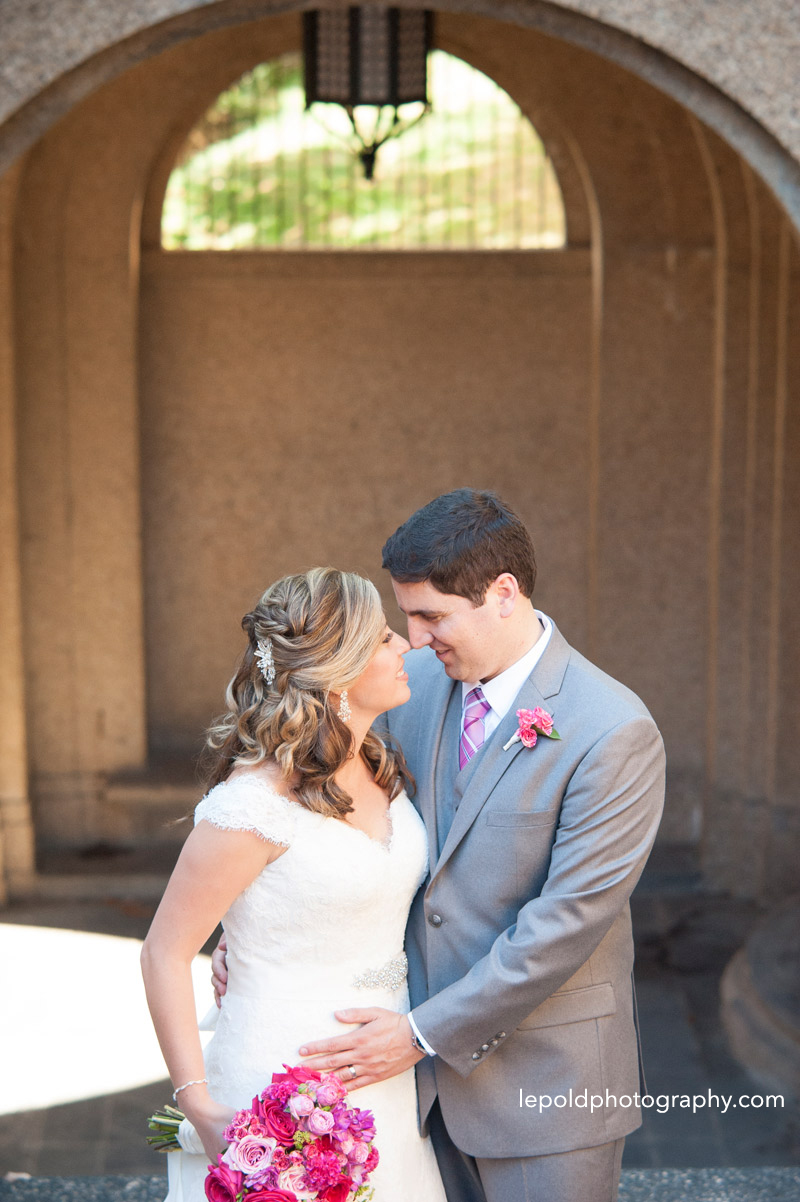 Vendor Love
Fairmont Hotel: Mark Medrick
Church: Holy Trinity Catholic Church
Coordinator: Kelly Cannon Events, Lindsey Farrell
Hair and Make up: Alison Harper & Co
Wedding Gown:
Bridesmaid Dresses:
Florist: Toulies en Fleur, Jill Medawar
DJ: Bialek's Music, Dan
Transportation: Chariots for Hire
Invitations: The Dandelion Patch
Calligraphy: Sarah Bohl Designs
Photo Booth: