I just love it when two of the nicest people you will ever meet find each other. When both people are lucky to have the other and everyone agrees they will spend the rest of their lives together. That is the case with Mallary and Stephen. They tied the knot last Friday and are sure to spend many long years together. It was a fun day of laughter and finger crossing, as we awaited the pending rain. Fortunately, everything held off until the reception was well under way. Here is a look at their special day…
The boys hanging out before the ceremony.

The bride arrives. Last minute touches.

The big moment.

Bubbles everywhere.

Romantic portraits at the church.


One of my favorites! The sky was getting dark telling us rain was on it's way. The light was beautiful as we created this moody portrait of Mallary.


Off to the Club!

I love details, especially the ones that are a little more subtle. You have to pay attention to catch them because they are usually a fleeting moment. The way the groom plays with his wedding band, how the groom touches the bride's arm, how the bride crosses her ankles… these little pieces of the day make each wedding story unique. I love searching for these moments. They are always some of my favorite photographs of the day.

Another favorite. Thank you Mallary for laying in the grass for a moment to capture this gorgeous portrait! (disclaimer: No grass stains were acquired while creating this picture! : )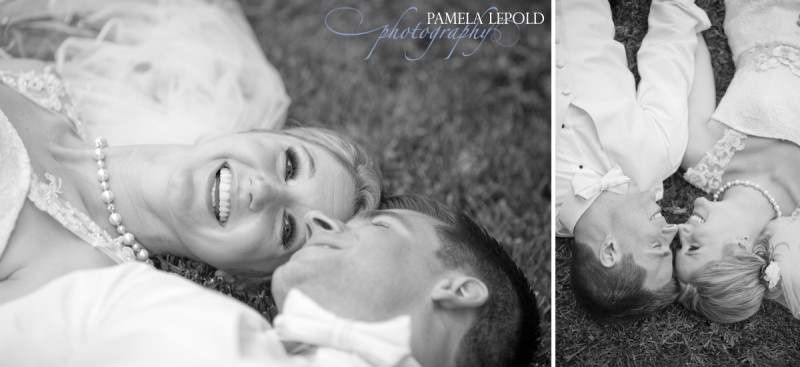 The beautiful ballroom at Washington Golf and Country Club.


I love these sweet moments during their first dance. I couldn't just share one.


Let the fun begin.



To smash or not to smash?… that is the question every couple ponders before cutting the cake.


I've had my run of wild brides lately! Mallary was jumping and doing splits in her gorgeous gown. What a fun night.


My heart melts when I see these romantic night portraits of Mallary and Stephen.


Mallary and Stephen, I wish you all the best as you begin your life together. The two of you are so sweet together, I truly enjoyed capturing your special moments on your big day.
Pamela

Vendor Love
St Rita's Catholic Church, Alexandria
Washington Golf and Country Club – Molly Jones Radigan
Church Flowers – David Hatton
Reception Flowers – Michael's Flowers (Chris)
DJ – Lace Music (Anthony Aversano)
Cake – Pastries by Randolph